It must have been a sign–Krispy Kreme had 1 box of Final Four donuts–but only the BLUE ones delivered to our house in the 3rd quarter of the ADMU-DLSU game, when DLSU was winning by 5 points. Monica brought them inside the house and said, "We're gonna WIN!" She then proceeded to the salon for a pedicure, so as not to jinx the game (she's disallowed to watch any ADMU game, remember?)
Statistically, in the past games, the teams that were winning in the 3rd quarter were the teams who would win the game. But not this time–ADMU proved statistics wrong.
The Ateneo spirit lived on–I never gave up hope, despite DLSU's lead by 6 points in the last 2 minutes (ADMU-58/DLSU-64). There was no stopping ADMU to score after that, Tiu scoring 3, Arao 2 and finally Baclao 2 with 7.3 seconds remaining. It was anybody's game at this point. If DLSU scored, they would have won the game. But they were not lucky–at the last second, they missed a 3-pointer. ADMU wins the game with 65 points, DLSU 64.
Tickets were sold out as early as Monday, but good hearts gave Vince 2 tickets (1 for him and 1 for Steph), while Angela also was given a ticket. They were at the Araneta, while the rest of us watched on live TV. On Sunday at 3 pm will be the last game between ADMU and DLSU, called Sudden Death. The winning team plays with UE for the best of 3 series.
GO Ateneo! HAPPY BIRTHDAY VINCE!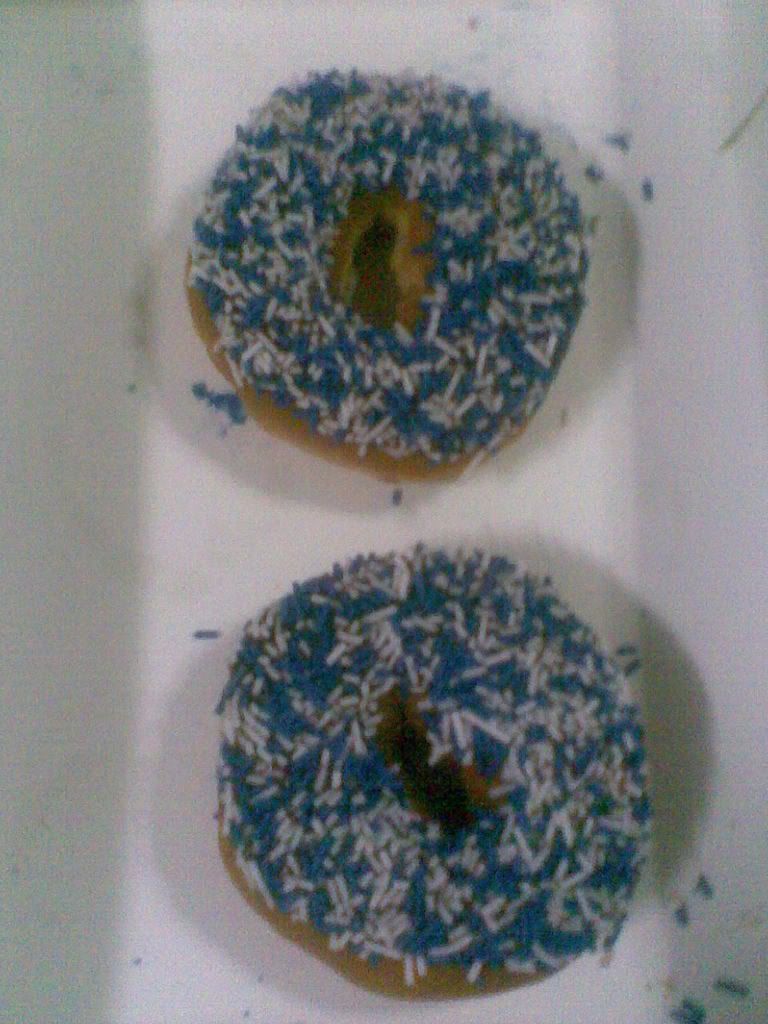 And look what I got, a text from Jane: Win or lose, it's the school we TIUS! Ang sarap maging Atenista! Hay SALAMAT! Napakagandang ARAO! See you LATERRE.
But of course, thanks to the others, BACLAO, too.
I checked the box donuts, I found only 2 BLUE donuts–the rest all eaten up. Another sign, I guess–ADMU to win the 2nd game?
ONE BIG FIGHT!!!
Related Posts